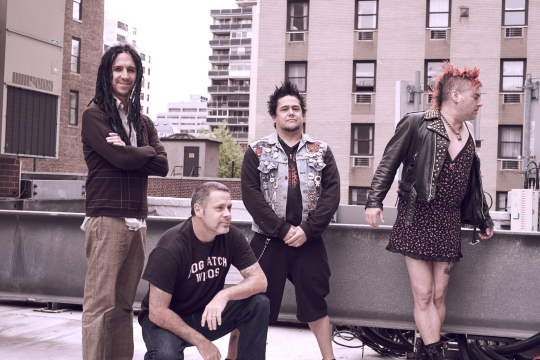 Continuing to churn out new songs to help with everyone's quarantine boredom, punk rock icons NOFX have just released their fourth new song.
Titled "Doors and Fours," the band's latest is a haunting look back at the members' teenage years running wild in the streets of LA. Paired with an equally eye-opening music video directed by David Markey, it's clear why vocalist/bassist Fat Mike declares this as one of his all-time favorite NOFX clips.   
"I gotta say," posted Mike on Instagram, "I think this is my favorite NOFX video ever! Big thanks to Dave Markey for giving us all this amazing footage filmed on his tiny toy camera in the early 80's in LA. I can't believe there's a photo of me watching Sin 34 when I was 15 at the Cathay! My daughter is 15!!! Anyway….. I hope y'all dig this video as much as I do."

To check out NOFX's blast from the past, be sure to look below.