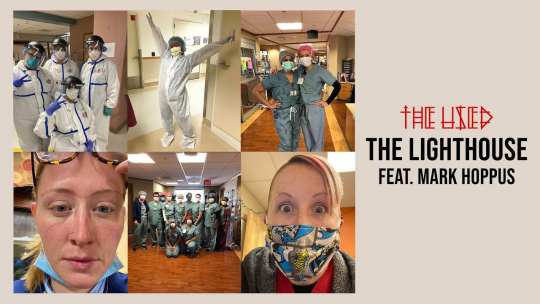 Doing their best to show love to so many amazing essential workers all across the globe, The Used has just released a brand new music video for their track "The Lighthouse" dedicated to frontline workers. 
Highlighting as many committed and selfless nurses, firefighters, doctors, and more as they can, The Used's new video is sure to make you feel appreciative of all those sacrificing to help keep the world safe.  
Commenting on the new video, frontman Bert McCracken says, "Doubt can be an avalanche. It can cascade out and infect everything it touches. Inspiration is also infectious. The original chorus lyric was 'I can't be your lighthouse' until I was reminded by my 6 year old daughter that I can be and I am. It helps to remember that we all have the capability to inspire someone in our own way. Please enjoy our song 'The Lighthouse' as much as we do."
McCracken also provided some inspirational words from the one and only William Shakespeare saying, "It is not in the stars to hold our destiny but in ourselves." 
To check out The Used's new video for their track featuring Mark Hoppus from Blink-182, be sure to look below. Afterward, make sure to grab a copy of Heartwork here.