Alright football fans, it's that time of year – time for the biggest day in sports: the Super Bowl. The Big Game. The Colossal Showdown. The Sunday, Sunday, Sunday Chiefs fans have been waiting for since… January 11, 1970 aka the last time the Kansas City franchise won a Super Bowl.
Now, knowing most of you are probably absolutely thrilled to not watch another Tom Brady-led Super Bowl and instead a Patrick Mahomes vs Jimmy Garoppolo matchup of the ages, we wanted to do our best to help build anticipation.  
In order to get you even more excited for this Sunday's championship game between the Kansas City Chiefs and San Francisco 49ers, we reached out to a handful of sports-savvy artists to see who they think will win it all.
To see what members of Set It Off, State Champs, The Word Alive, Fit For A King, Four Year Strong and more had to say about Super Bowl 54, be sure to look below. Afterward, make sure to tweet us @TheNoise and let us know who you have winning!
Cody Carson - Set It Off
This is going to be one hell of a game. The 49ers running game is a force to be reckoned with and if the Chiefs can't stop it, it's going to cause them problems because it'll keep Mahomes off the field for longer. And that's the other side, Mahomes will not be stopped. So it's run vs. pass and I'll take pass all day. It's gonna be close but I think it'll be 31-28, Chiefs win.

Tyler Szalkowski - State Champs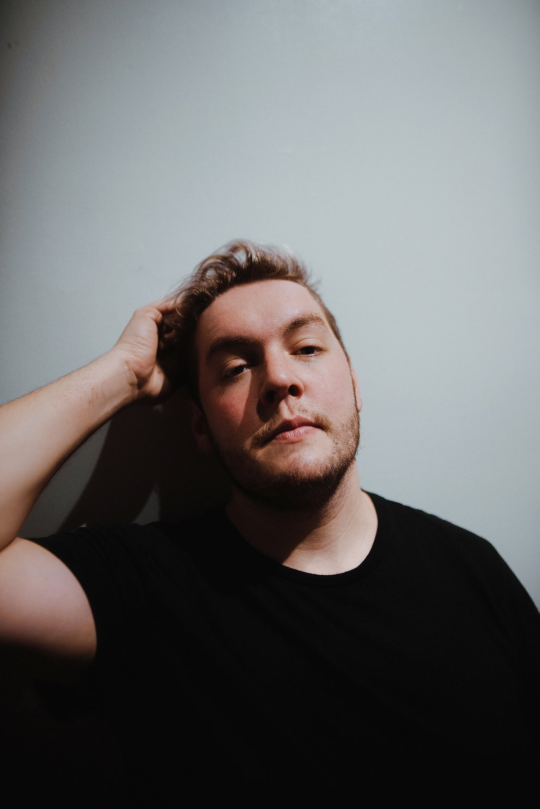 I predict that the San Francisco 49ers will win the Super Bowl 31-24. I expect to see some high powered offense from both sides but I think the 49ers defense will be terrorizing Mahomes the whole game. I sure hope this ages well!
Telle Smith - The Word Alive
49ers 27 - 21. The reason I think the 49ers are going to win is because I was reading a bunch of stuff on how this matchup is going to go. One, I think with the 49ers all year, everyone was saying like, 'Oh they're not gonna win.' The Chiefs [on the other hand] were pretty much Super Bowl favorites from day one and I love watching them, they're really fun to watch. But the 49ers defense, they play the one kind of defense that Mahomes has struggled against – which is cover three. I really feel like, unless they make some strong adjustments, it's not going to be as easy for the Chiefs to go off offensively. That's what's really won them games [this season]. It hasn't been their defense. Their offense has just been so good that it didn't matter how many points the other team was scoring. The thing about the 49ers too, like they did last week, they can win with six completions and 80 yards passing or Garoppolo can throw for 300-plus yards and they can win that way. So, I think [the 49ers] just have a better base-level, how-you-play-football team. I think with the Chiefs' offense, if you could pick any one offense in the NFL, you'd probably take them. That's my prediction.
Ryan Kirby - Fit For A King
I'm going with the Chiefs, 35-21. I really feel like the Chiefs have an offense you can't slow down. The 49ers are great but don't have the offense to keep up with them and I don't think their defense will be as effective because of how explosive Mahomes and the Chiefs offense is.
Alex Biro - Selfish Things
31-28 SF. Beyond the Vikings, the 49ers have always been one of my favorite football teams. KC has a strong defense but SF has been rushing well through the playoffs and looked pretty untouchable last weekend. 4th quarter field goal with under two minutes left seals it for the 49ers.
Dan O'Connor - Four Year Strong
I'll go with the 49ers. Garoppolo knows how to work the pocket and keep the ball moving down the field. [If] their offensive line doesn't have a lot of luck running the ball they will have to rely on his pass game. I think it will come down to the wire with the 49ers on top. 
Kevin Jordan - This Wild Life
Based entirely off of their team names I think the 49ers will score exactly 49 points then just take a knee. We played a show at a Chief's Bar once and their fans were gigantic and scary so I can only imagine how much more gigantic and scary the actual players are so they will score 98 points.

Dan O'Connor - Four Year Strong PART TWO
I think it will be a close game, but at the last second Tom Brady will descend from the heavens, QB sneak the final touchdown and win the game for the Patriots.
Brendan Murphy - Counterparts 
Fuck the Super Bowl it's the BrennyBowl™️ now.

Tom Williams - Stray From The Path
Purple Gatorade to be dumped on the [winning] head coach. +1650. Risk $50 to win $825. TAILS on the pre-game coin toss. -115. Risk $230 to win $200. TAILS NEVER FAILS. KANSAS CITY CHIEFS TO WIN. Risk $690 to win $607.
WATCH MORE: